Behrendt Group
Our major interest is the interplay between cells and their microenvironment in health and disease. We work to understand the interactions between cells and the extracellular matrix and to utilize this understanding to create novel therapeutic options, particularly in cancer treatment. Our particular focus is receptors and proteolytic enzymes that govern the homeostasis and degradation of collagen, the major protein constituent of higher organisms.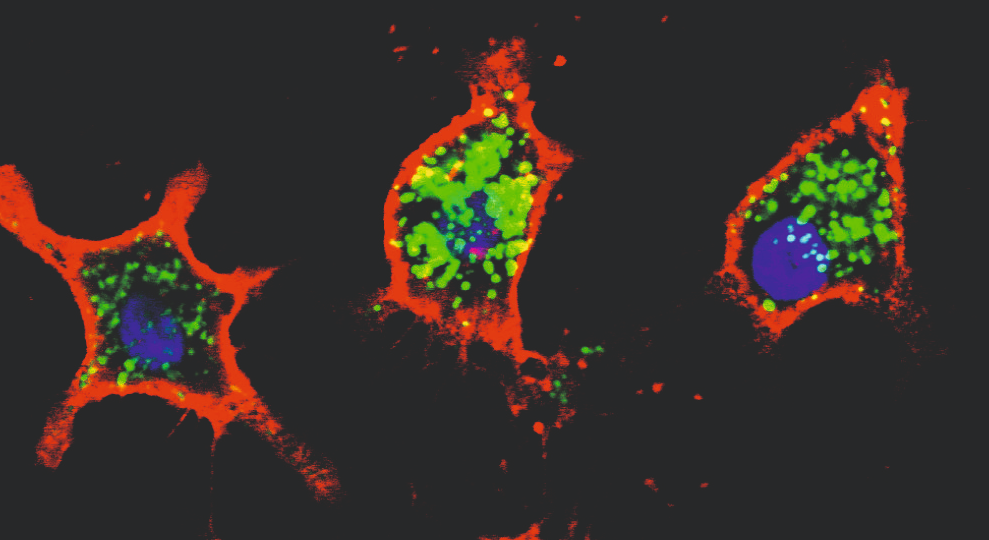 The Behrendt Group is located at the Finsen Laboratory, a cancer research department at the Finsen Centre at Rigshospitalet, Copenhagen University Hospital.
Most central current collaborations:
Group leader Lars H. Engelholm (Finsen Laboratory / BRIC, Univ. Cph., DK): Translational research projects including targeted drug delivery. Senior investigator Thomas H. Bugge (NIH, USA): ECM degradation and cancer invasion. Project manager Christoffer F. Nielsen (Adcendo ApS, DK): ADC technology. Professor Agnès Noel (Univ. Liege, BE): Lymphangiogenesis. Consultant Eric Santoni‐Rugiu (Rigshospitalet / BRIC, Univ. Cph., DK): Lung pathology and mesothelioma. Junior group leader Daniel H. Madsen (CCIT, Herlev Hospital, DK): Cell‐matrix interactions and immunological aspects. Professor Fredrik Björkling (Dept. Drug Design & Pharmacology, Univ. Cph., DK) and Assistant professor Katrine Qvortrup (Dept. Chemistry, Technical University DK): ADC cytotoxins and linkers. Participation in the DCCC Brain Tumor Center (DK).